Linux Cisco Cyber Ops Associate (LXCYOPS)
Dynamic Mentoring Tech is providing an exciting Cyber Ops course that this leveled and tiered. As the sophistication, stealth, and frequency of cybersecurity threats continue to increase, the complexity of attacks means every organization needs security expertise before, during, and after an attack. For this reason, the demand for cybersecurity operations (CyberOps) personnel keeps going up.The updated Cisco Certified CyberOps Associate certification program validates the day-to-day, tactical knowledge and skills that Security Operations Center (SOC) teams need to detect and respond to cybersecurity threats.
The certification validates the fundamentals needed for associate-level job roles, with one exam and one training course to help you prepare. The exam and training cover knowledge and skills related to security concepts, security monitoring, host-based analysis, network intrusion analysis, and security policies and procedures.From a recognized provider of security solutions and certifications, the CyberOps Associate certification and training program is your pathway to a career in cybersecurity operations. And the process couldn't be simpler: pass one exam and you are on your way.
So, we decide to add our Linux System Administrator training, which includes a comprehensive study of the role of System Administration with a strong emphasis on Linux history, fundamentals, and essentials. This program is combined with the official CompTIA Linux+, in which validates the skills of IT professionals with hands-on experience configuring, monitoring, and supporting servers running the Linux operating system. The new exam has an increased focus on the following topics: security, kernel modules, storage & visualization, device management at an enterprise level, git & automation, networking & firewalls, server side & command line, server (vs. client-based) coverage, troubleshooting and SELinux.
With this program, ALL members will receive our depth eLearning platform, exam prep, stimulation labs and exam voucher. The new CompTIA Linux+ (XK0-004) is our primary focused skillset for our student population, in which gears learners to manage everything from cars and smartphones to servers and supercomputers, as a vast number of enterprises use Linux in cloud, cybersecurity, mobile and web administration applications. We believe with a skillset in Linux administrator ALL can achieve in the tech industry.
Lastly, to cultivate our members to the next level –> Dynamic Mentoring Tech added Pentest+! CompTIA PenTest+ is one of the leading cyber skills in the land and here's why! The CompTIA PenTest+ (PT0-002) certification verifies that successful candidates have the knowledge and skills required to plan and scope an assessment, understand legal and compliance requirements, perform vulnerability scanning and penetration testing, analyze data, and effectively report and communicate results.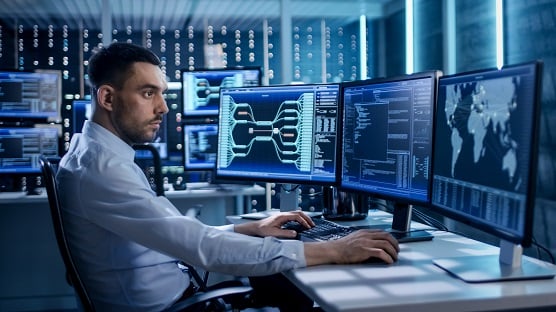 ***ONLY $2,500 DOWN TO START***
Linux & Cisco Certified CyberOps Associate w/ Vulnerability Professional $10,000 $7,500
– Computer Basics & Essentials
– Operating System Basics & Fundamentals
– Intro to Cloud Computing, Models & Services
– The NEW CompTIA Linux+(XK0–004) $2,500
– The NEW CompTIA Pentest+ (PT0-002) $2,500
– Assigned Tech Mentors & Career Coaching
– Assistance with Job Placement by MTCI & SHL Staffing Agency
SCHEDULE APPOINTMENT