Hall-Price Community Prep
Dynamic Mentoring Program
We are just trying to add to the legacy! And here's why!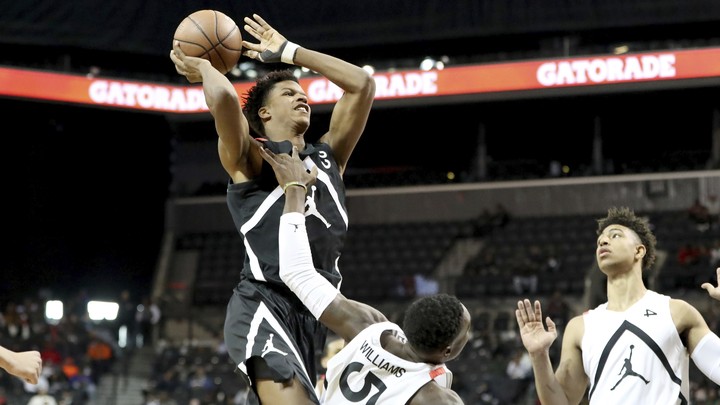 THE PROGRAM
Imagine your youth 11th or 12th grader having the opportunity to develop industry leading tech skills, such as Linux System Administration, Oracle DBA, Oracle OCI, or even AWS; ALL while playing competitive basketball. Well, develop a solution that will help elevate the community, positive youth engagements – we welcome you the "Hall-Price Community Prep," the traditional Dynamic Mentoring Program. At whole, this platform develops tech professionals, develops the Kingdom culture with in young men and give students a second chance of playing competitive basketball – that's it!
The program goes at a year at a time. We develop this program simply because we know what works, as far as gainful employment and having a great time while you doing it. Therefore, the Dynamic Mentoring Family decided to help make the impact by providing an addition opportunity for the next generation. If you are interested in learning more about the Hall-Price Community Prep platform, please contact us at info@dynamicmentoring.org.
WHAT MAKE US DIFFERENT
Well, it's simple we focus on tech trades that pay the bills, in which Linux System Administration is our foundation! Just think of it as our program members getting trained and certifications in Linux System Administration, Oracle DBA, Oracle OCI or AWS – ALL while playing in basketball leagues! A very different approach to our modern educational process, however, very effective in supporting the next generation in closing the wealth gap and increasing positive youth engagement.
WHAT DO YOU GET
Hall-Price Community Prep – $8000 $5000 annually (payment plans available)
Includes: Laptop, Mouse, Monitor w/ Warranty
– CompTIA Cert – Linux+
– AWS or Oracle OCI Certs
– Program is for 11th & 12th Graders
– Includes Cohort & eLearning Trainings, Labs, Exam Prep, Exam Voucher
– Interview & Resume Prep – w/ Job Recruitment
– 30 games per season & Team Uniform w/ Gear
– *Practice fee for gym & Travel fee for games*