Certified System Engineer
To Include Basic Git, Kubernetes & Container Mgt. (System Engineering/System Support Architect)
REGISTRATION OPEN
Dynamic Mentoring Tech has put together our comprehensive System Engineering & System Support Architect Program: that will prepare students to pass the A+, Linux+ and Server+ exams. Furthermore, we include additional skill sets in server components, networking, cloud computing administration. The architecture of the class is focused on the CompTIA's infrastructure program and here's why! CompTIA's A+ is empowering and here's why! CompTIA A+ is the preferred qualifying credential for technical support and IT operational roles. A+ certified professionals identify issues and problem-solve more effectively than those without certification. In order to receive the CompTIA A+ certification, candidates must pass two exams: 220-1101 & 220-1102 Core Series.
CompTIA's Linux+ is the separating factor and here's why! CompTIA Linux+ (XK0-005) validates the skills of IT professionals with hands-on experience configuring, monitoring, and supporting servers running the Linux operating system. The new exam has an increased focus on the following topics: security, kernel modules, storage & visualization, device management at an enterprise level, git & automation, networking & firewalls, server side & command line, server (vs. client-based) coverage, troubleshooting and SELinux.
CompTIA's Server+ is VERY empowering and here's why! CompTIA Server+ (SK0-005) covers server architecture, administration, storage, security, networking, troubleshooting as well as disaster recovery. This program is designed for the absolute beginner or professional, literally taking them from 0 to hero – social economically!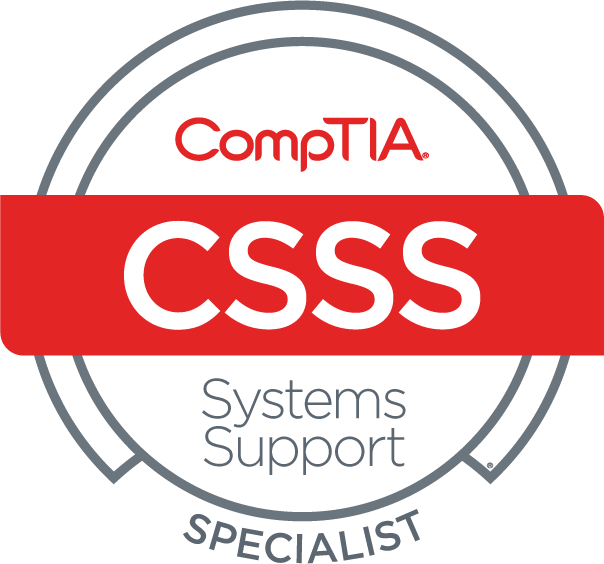 Certified System Engineer
Option 1: Primary: Certified Systems Engineer/Systems Support Specialist (Linux+ & A+) $10,000
Option 2: Secondary: Certified System Engineer/Infras Specialist (Linux+, A+ & Server+) $12,000
– 12 Month Access to Tech Mentor, Live Cohort Trainings, Groups & Recorded Classes
– Access to our Certified LMS eLearning Platform
– Access to our Certified Exam Preparation tools & Exam Voucher
– Phase 1: Intro to Computer Basics, Networks & Cloud Computing
– Phase 2: System Support for the Absolute Beginner to NEW CompTIA A+
– Phase 3: Linux for the Absolute Beginner to NEW CompTIA Linux+ 
– Phase 4: Cloud for the Absolute Beginner to NEW CompTIA Server+ 
– Assigned Tech Mentors, Career Coaching & Concierge Services
– Resume Support & Assistance with Job Placement by MTCI
Qualified Job Roles
– Linux Database Administrator
– Junior Linux Administrator
– Junior Network Administrator
– Web Server Administrator/Cloud Engineer
– System Support Administrator/Engineer/Architect
– Data Center Technician/Engineer
– Server Administrator